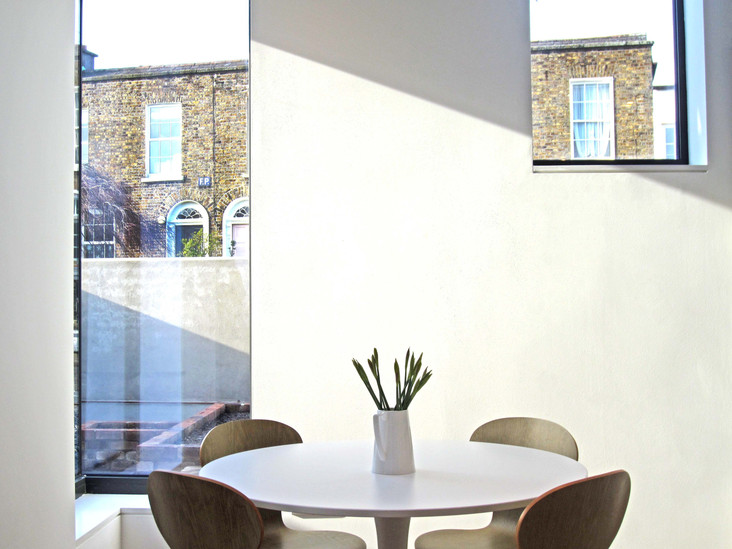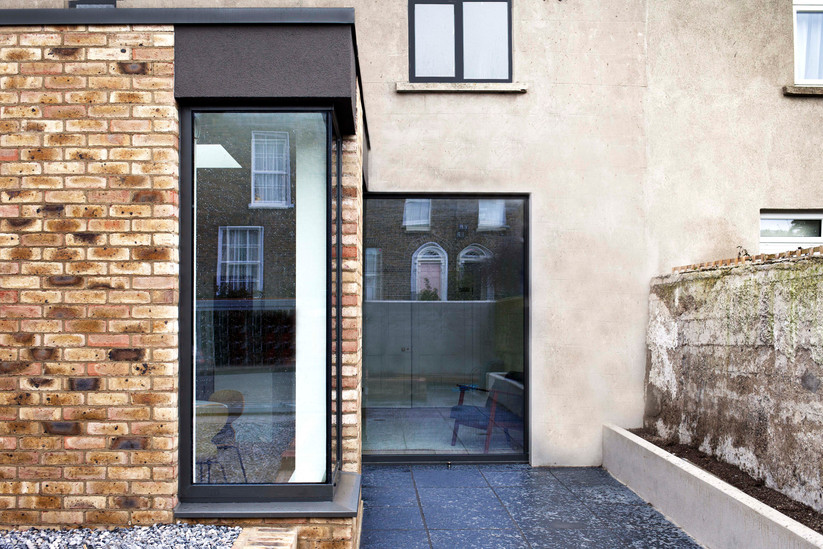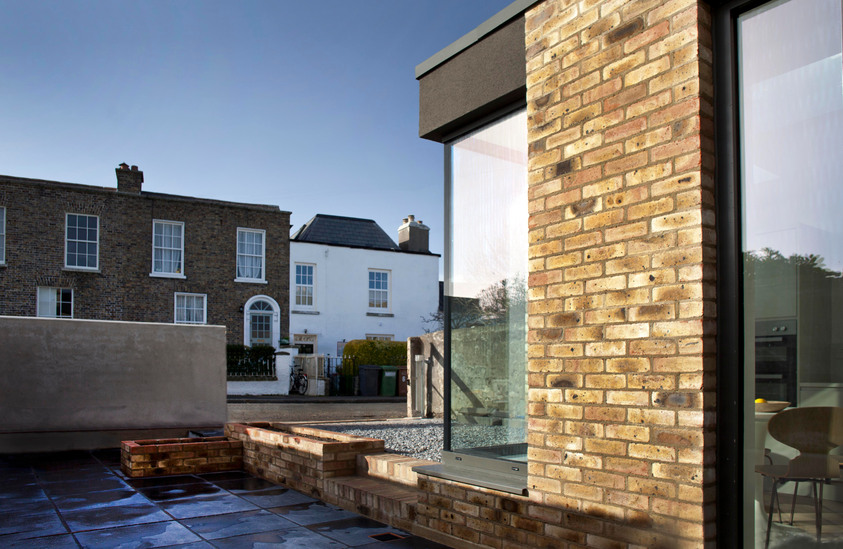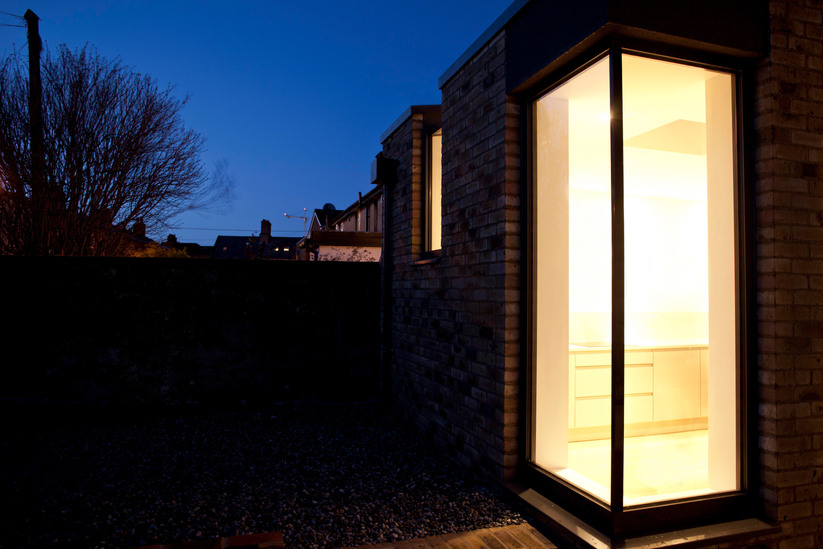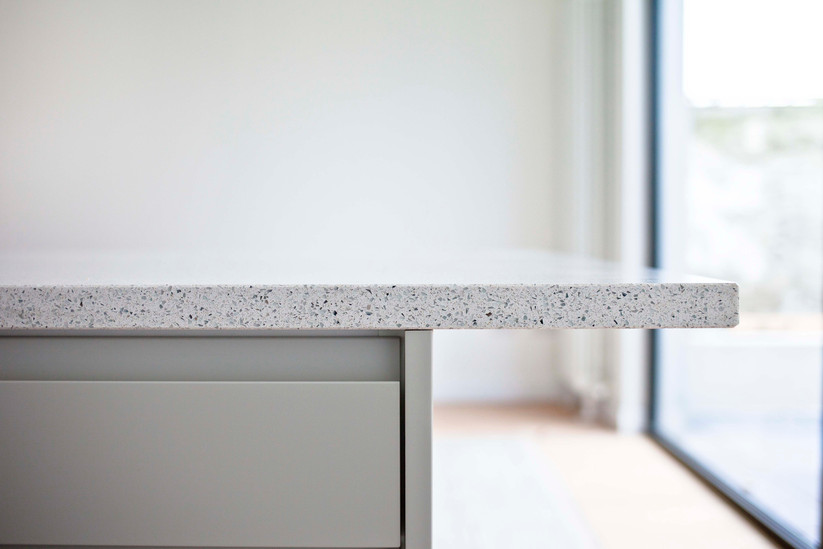 Internal walls and a chimney breast of this 1930s brick terraced house were removed, and a kitchen-dining room extension was created at the back. The design is carefully balanced to maximize the feeling of space and natural light, but avoid feeling overlooked by the taller houses to the rear.
A frameless, glass-cornered floor to ceiling window catches beams of sunshine into the dining area. An eaves window and skylight frames views of the houses opposite and directs the views up towards the sky.
The walls are made with richly textured buff coloured bricks, which are similar to the bricks in the surrounding area. It was really important that the work was executed well, as the wall becomes a tangible surface, so the pointing was also very important. The vertical proportions acknowledge the Georgian houses opposite.
A mix of light and dark materials was carefully balanced throughout the house and extension, to offset the discrepancies between the old and the new and to soften the transitions between inside and out.
Dark, smooth-rendered panels above the windows and doors match the colour of the window frames. The interior has been painted white, with handleless, pale grey kitchen units and a sparkly quartzite counter top and splash back. The indoor floor is covered in a pale timber, and this contrasts with the black limestone used on the terrace outside.
A garage in the rear garden was demolished, and a split-level garden created. Brick planters provide screening between the lower level terrace and a parking space.